Welcome to
Mykonos
Farmers
We produce
traditional Mykonian cheese and provide multi-sensory experiences!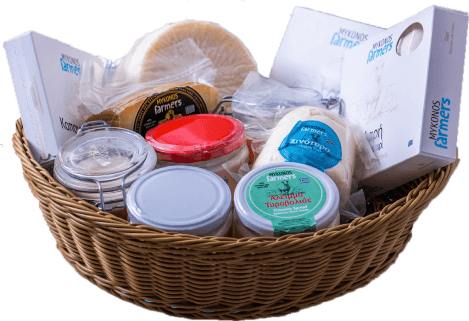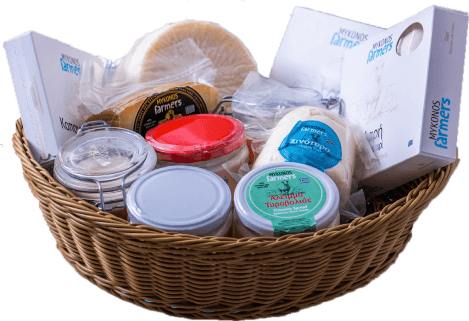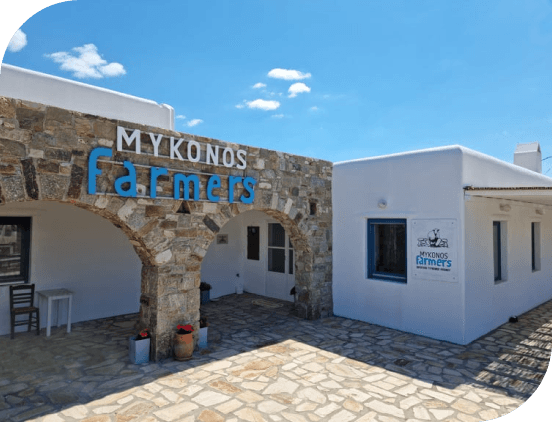 Mykonos Farmers are local cheese makers specializing in the production of Mykonian cheeses. We choose quality milk and we make unique cheese, while we keep the tradition of our family alive.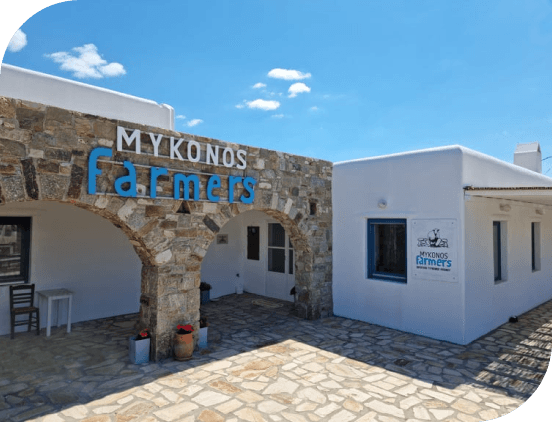 because we love what we do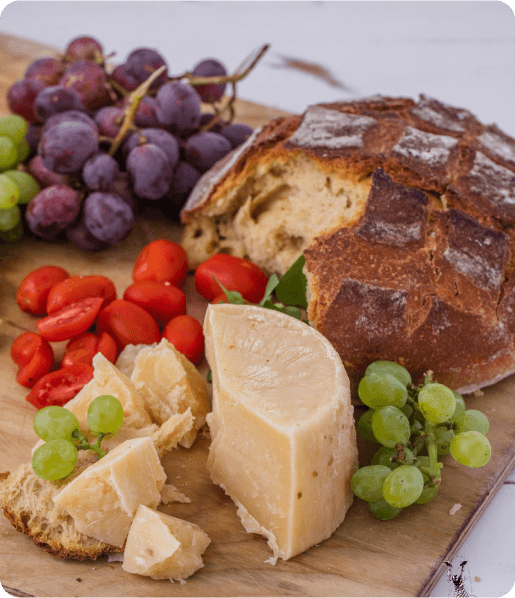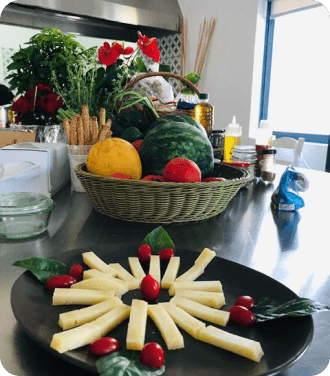 Ιn our dairy, our love for good raw material meets the respect for quality and our passion for creating exceptional flavors. Inspired by recipes of the past, we make our handmade gourmet products: Kopanisti, Niari, Xinotyro, Tyrovolia, Vrasto, yogurt, and more, always desiring to maintain those elements of tradition that guarantee high quality and incomparable flavor. All stages of production of our cheeses express our values: from the search for raw materials, the art of traditional cheese-making, up to maturity. We respect and follow the course of nature and therefore some of our products are available only seasons that nature allows us.
With love and respect to our values, we produce delicious cheeses and dairy. We started offering pure milk and a few tried and tested traditional recipes. We continue with the search for new ideas, creativity and advanced technical background, giving high quality, without missing the elements of tradition. At the same time, we seek long-term cooperative relationships with local farmers and other small producers, who share the same philosophy with us. The result is all these great flavors we make today for you!
in our facilities
If you would like to taste some of the most special island cheeses, you could visit us on our facilities in operation and you will have the opportunity to see the production process closely. The combination of tradition, science, inspiration and creativity will delight you. Located on the hillside at Agios Lazaros we are only around ten minutes from Mykonos Town. For full details about how to find us check out the directions and local map on our contact page.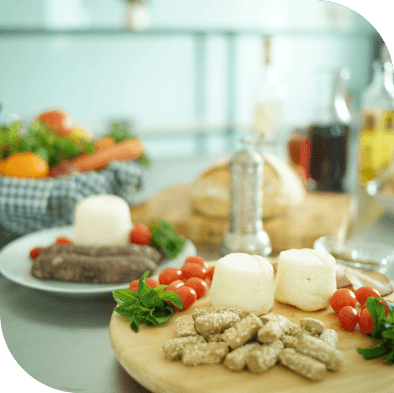 Best Quality

of Milk from local dairy farmers
We respect the
tradition

of our cheese making
Best Quality

of Milk from local dairy farmers
Our products are always 100%
fresh
We respect the
tradition

of our cheese making
from our cooking workshops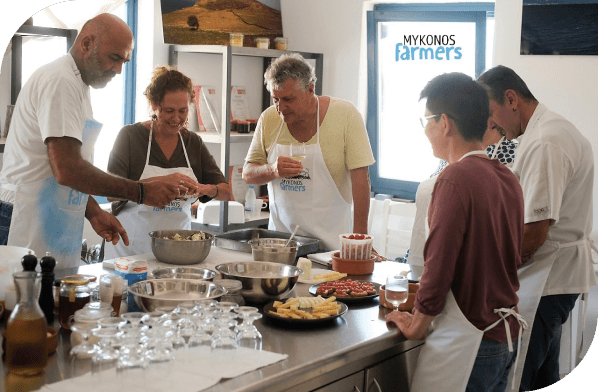 If you want to learn how to make your own cheese, the best place to start may be a cheese-making course. Here you will learn how to take the necessary steps to make your cheeses more naturally, without packaged starters, additives and chemicals, and how to source the best possible milk for your cheese-making. In our workshops,everyone participates and learns at the same time, as we all make cheese together round the table. If however you want to learn more about a specific and detailed cheese-making, it may be worth attending one of the well-established courses by industry experts. You will learn even more details about the cheese-making, including milk composition, choosing starter bacteria and ripening flora, cooking with cheeses, etc. If you are thinking of making cheese, please get in touch. We'd love to discuss with you, to advise and help you, as much as we can.